Compliance, Accessibility and Protecting Patient Data from Trusted Experts. SATISFACTION GUARANTEED.
Q)

Do small practices and individual practitioners have to comply with Federal Laws and updates regulating websites and digital patient data related to HIPAA, the 2009 HITECH Act, and the Americans with Disabilities Act (ADA)?
A)

The short answer is, yes.
HIPAA regulations have been updated to ensure that patients' protected health information is securely encrypted digitally at all times. Given, the fast pace and multiple ways patient data is used and shared between providers, insurers and other third parties, health care practices face numerous technology challenges that require expert support.
Protecting your business and patient data is a daily commitment that requires constant care and attention. Patient Data Protection specializes in electronic data management in the digital age, so that providers can focus more on their patients.
.
HIPAA and HITECH compliance are not the only digital concern for health care business owners. Many health care practices are unaware that their website has anything to do with the Americans with Disability Act (ADA). Most think only facility and job accommodations are required under compliance by the ADA.
Under Title III of the Americans Disabilities Act, "places of public accommodations" cannot exclude people who have disabilities from being able to participate in what is offered to everyone else. A website is public. If your practice has one, it is obligated to comply with ADA, no matter the number of employees or size of the practice. In fact, the law views your website as a piece of real estate for purposes of the ADA.
Keeping your website ADA compliant is your best insurance against complaints, fines, and lawsuits. A rising number of law firms are actually seeking out health care practice websites that are ADA non-compliant. Don't become an easy target for lawsuits and quick settlements.
It is important to understand that failing to comply with ADA requirements can easily cost you and your business thousands of dollars. The good news is that compliance does not require spending a fortune to overhaul your website, but it does require working with an expert. Patient Data Protection, LLC, provides ADA compliance services and WCAG 2.1 certification for your business' website.
Let us show you how easy and affordable ADA, HIPAA and HITECH compliance can be.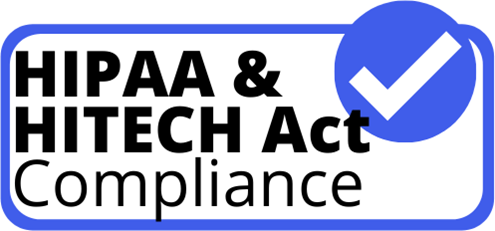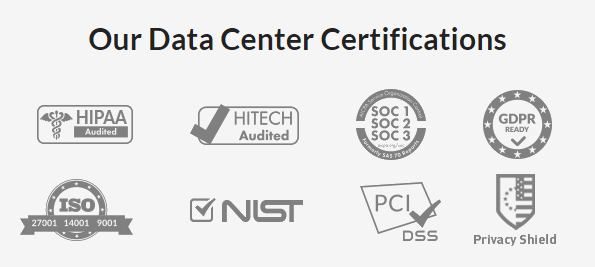 The tools and technology we use to protect healthcare practices and their patients are the most reliable and secure available. We deliver the highest quality technical programming, secure website hosting, data security, and access reliability. Patient Data Protection's online servers are hosted in a secure facility with 100% generator backup 24/7/365 controlled access. Our remote sever security system relies on biometric palm scanners and proximity card readers to verify personnel access. In the event of a local catastrophic event, there are five synchronized locations in the United States that seamlessly support your real-time website and date security reliability.
Why Us?
Our compliance and implementation services are handled by friendly, seasoned professionals, and our advisory board includes veteran technology and medical professionals. Patient Data Protection is a passion project designed to support Small Providers from alternative and emerging healthcare disciplines.
As patient demand and insurance plan coverages have expanded to include alternative and integrative care, Acupuncturists, Chiropractors, and Mental Health professionals and Addiction specialists now find themselves increasingly drawn into shared healthcare delivery systems with mandatory technical and compliance requirements.
Patient Data Protection delivers support and service tools that keep providers legally compliant and well-informed about the compliance challenges of today and tomorrow. We are here to eliminate any uncertainty and business disruptions associated with solving and implementing HIPAA and technical compliance regulations.
.
Compliance, Accessibility and Protecting
Patient Data from Trusted Experts.